Toshiba Aquilion 64 - Deinstallation project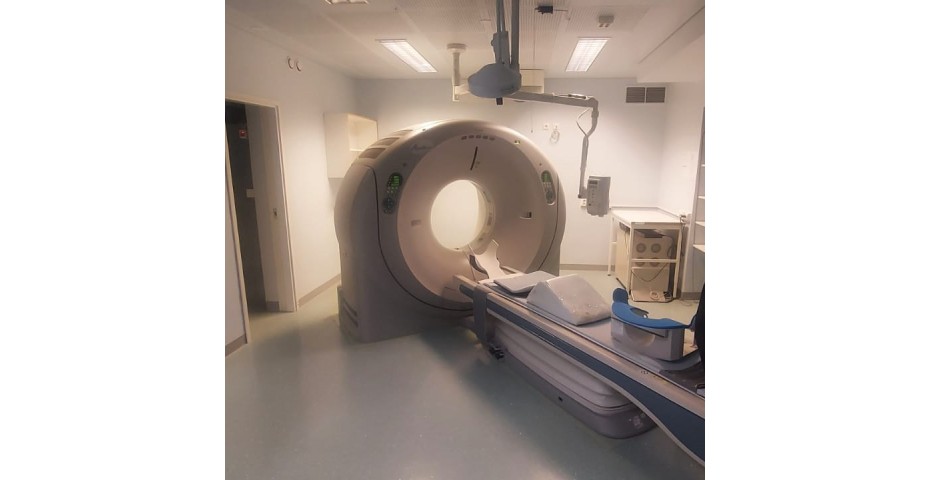 Another de-installation project completed successfuly by Medsystems.
We had a great opportunity to cooperate with a Swedish on another de-installation project. We helped with safe removal, packing and loading of Toshiba CT scanner. It's now available directly from our warehouse in Lublin, Poland.
About Toshiba 64 CFX Cardiac CT scanner
Built on the same platform as the Aquilion 32 CFX, the Aquilion 64 CFX features the industry's leading multi-detector CT imaging technology. Utilizing Toshiba's unique 64-row Quantum detector, the Aquilion 64 CFX is designed to deliver high-speed, high-resolution cardiovascular imaging with the lowest noise and most anatomical coverage.
The Quantum detector also allows the Aquilion scanner to acquire 64 simultaneous slices of 0.5 mm under 400-millisecond gantry revolution. The result is the most precise isotropic imaging of the heart or any region of the body during a breath-hold under 10 seconds.
For more information about the recently de-installed Aquilion 64 CFX with the Quantum detector please get in touch with our sales team.